All-Electric Micro Injection Molding System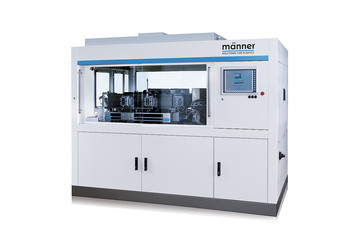 micro-män is a production cell for the production of high-precision plastic small parts and microparts that offers a wide range of tailored solutions. The revolutionary new concept enables cost-effective production of both large- and small-volume batches.
Unlike conventional injection molding machines, micro-män performs each processing step – such as the vario-thermal processes, removal, and actual injection – at a separate location. The processes take place simultaneously within different modules, increasing the frequency rate and saving valuable production time.
The system allows for easy integration of both upstream and downstream processing steps.
Download Brochure micro-män - All-Electric Micro Injection Molding-System