Core Competencies
männer – Solutions for Plastics:
We develop and manufacture product solutions for injection molding applications.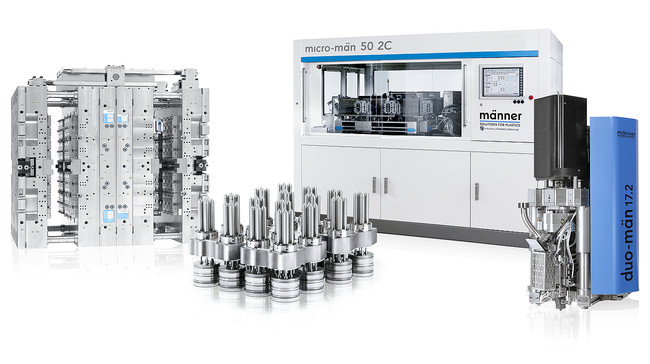 For the production of plastic parts capable of meeting the most demanding requirements for precision and surface quality, männer delivers high-performance molds, tailored hot runner technology, and innovative micropart manufacturing systems.
Founded in 1965, männer is among the industry's leading suppliers, with more than 500 employees in Europe, the USA, and Asia. männer has been a business of Barnes Group Inc. since 2013.
Our customers include the world's leading companies in the Medical/Pharmaceutical, Packaging, and Personal Care/Health Care Industries.