Know-How Coupled with Experience
More is needed than intelligent technology and state-of-the-art machinery to manufacture high-end injection molds. Relying on the extensive experience of our employees and their quest for perfection, we manufacture not just high-precision molds: we manufacture high-performance equipment.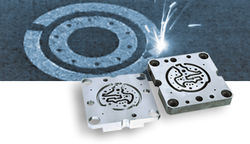 The cooling system design is a critical factor determining the cycle time of an injection mold.
Balanced temperature control made possible by cooling channels that precisely follow the part geometry
Complex geometries can be processed with the help of cutting-
edge fabrication technologies such as Lasercusing®, vacuum
brazing, and diffusion welding
Use of special materials such as copper alloys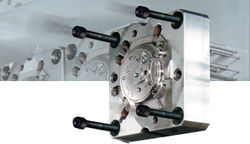 Easy maintenance thanks to easy-change principle.
Mold inserts can be accessed without unclamping the mold and exchanged without additional adjustment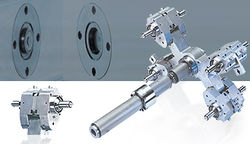 männer stack molds require roughly the same closing force as single-cavity molds. This means that by using stack molds with two or four parting lines, you can obtain two to four times the output with virtually the same closing force compared to using single-cavity molds.
For its stack molds, männer relies on more than 40 years of experience and, with it, sophisticated high-precision moldmaking technology, in addition to hot runner technology specially developed for use with stack molds.

The valve gate hot runner system (männer MES) has the benefit of injection points positioned along a single axis and – thanks to the special submanifold – does not compromise the assembly height of the middle platen. The split snorkel, meanwhile, provides sufficient room for handling systems.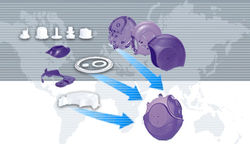 männer high-precision molds are used to create high-quality plastic parts, produced twenty-four hours a day, seven day a week, at different locations around the world.
Maximum precision in the manufacture of each and every mold component and an intelligent mold concept in conjunction with cutting-edge manufacturing technologies are crucial for ensuring 100% interchangeability of identical plastic parts produced at different locations.

Ejector plate cut-outs milled out of solid steel
Efficient cooling in all cavity plates
Parallel interlocks for centering of the mold halves