Valve Gate Nozzle for Side Injection
1-Point, 2-Point, and 4-Point Hot Runner Valve Gate Nozzle for Side Injection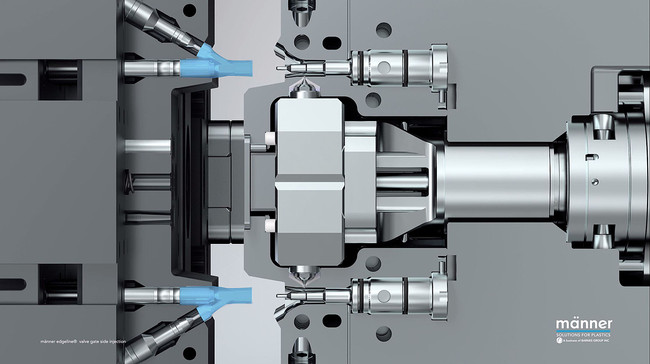 For Tube-Shaped Plastic Parts
Due to their tubular geometry with long, narrow cores and an opening on both sides, syringe barrels require side gating.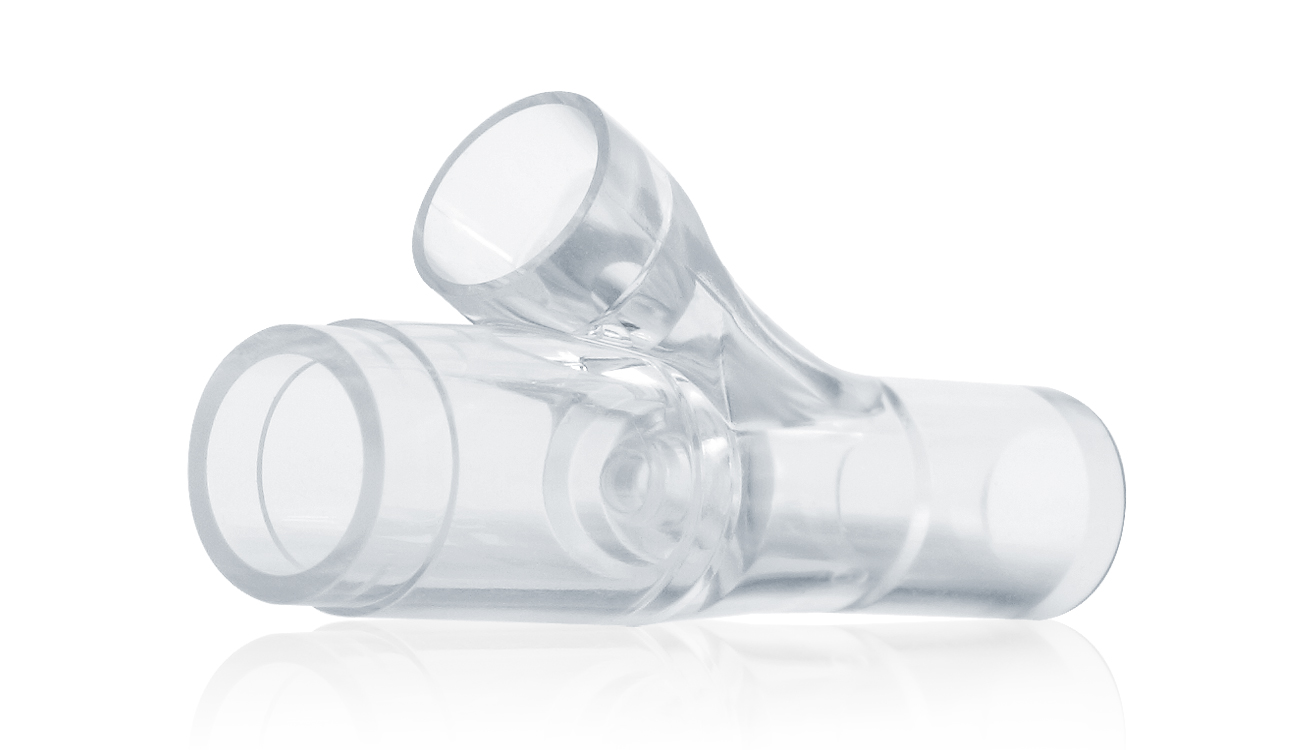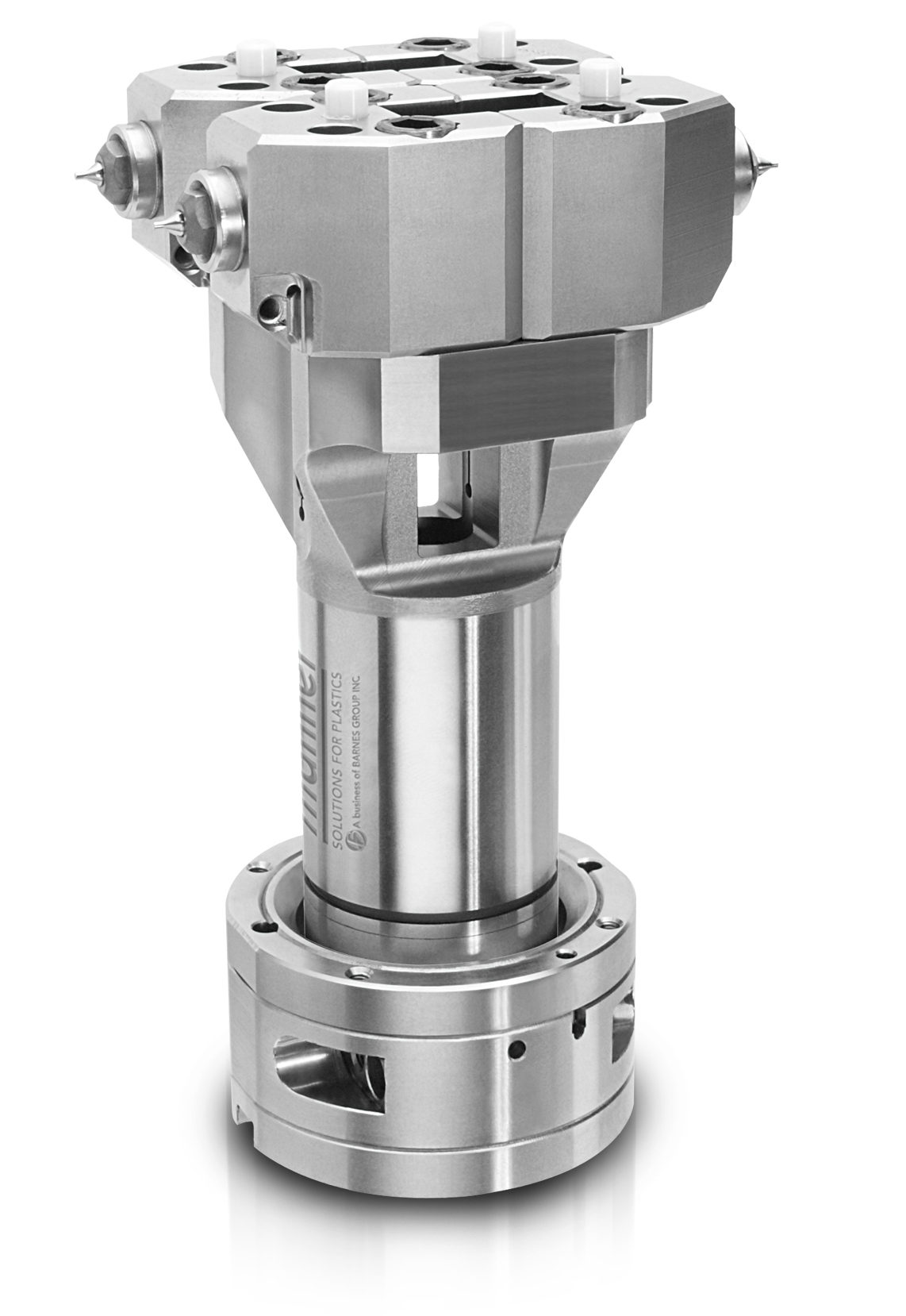 Specifically developed for side injection, the EDGELINE nozzle features valve pins that move at a right angle with respect to the opening and closing of the mold. The nozzle body and pneumatic
unit are arranged in the usual way parallel to the mold direction. A pneumatically actuated control pin simultaneously operates the valve pins, which are arranged perpendicular to the control pin.
EDGELINE lets you enjoy the benefits of a hot runner system with Cylindrical Valve Gate – defined pin opening and closing, surface quality, material savings, and above all high process reliability – in applications employing side injection.
Most notably, EDGELINE is ideal for processing glass substitutes such as COC or COP, which are used in the production of prefillable syringes. The design of the valve gate nozzle with enlarged flow cross sections helps to maximize stress-free processing of the sensitive resin.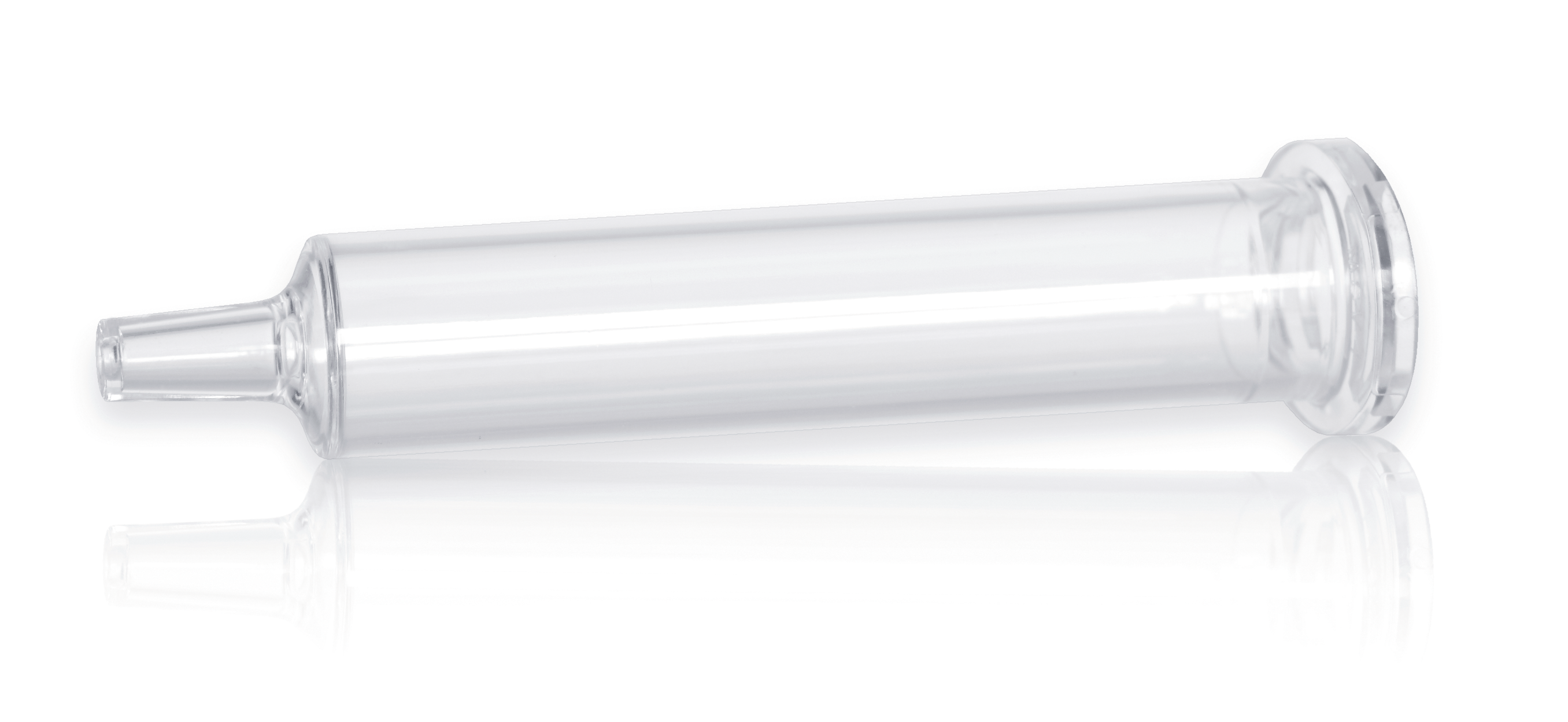 Features
Side injection with the benefits of the Cylindrical Valve Gate:
Defined pin opening and closing
Impeccable gate quality
High process reliability and repeatability
Suitable for a wide range of resins (polyolefins, COC/COP, PMMA, PA, PC, TPE, and many more)
Homogeneous temperature profile even when processing resins with narrow processing windows
Basic body combined with screw-on nozzle tip
Insulating ring made of highly thermally insulating material
Includes new temperature-control element (patent pending)
Each nozzle tip can be heated separately
Nozzle layout enables compact mold design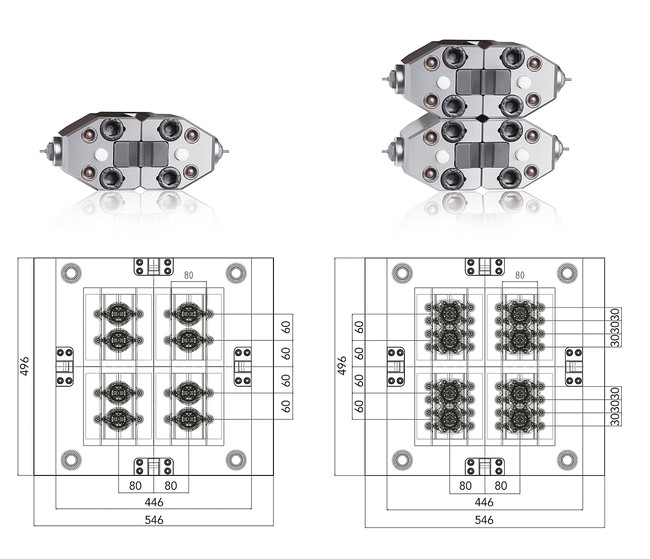 EDGELINE 16-cavity 2-point and EDGELINE 32-cavity 4-point
Video EDGELINE