FOBOHA REVERSECUBE
Manufacturing and installing multi-component parts on a single machine
Space savings, improved output, shorter cycle time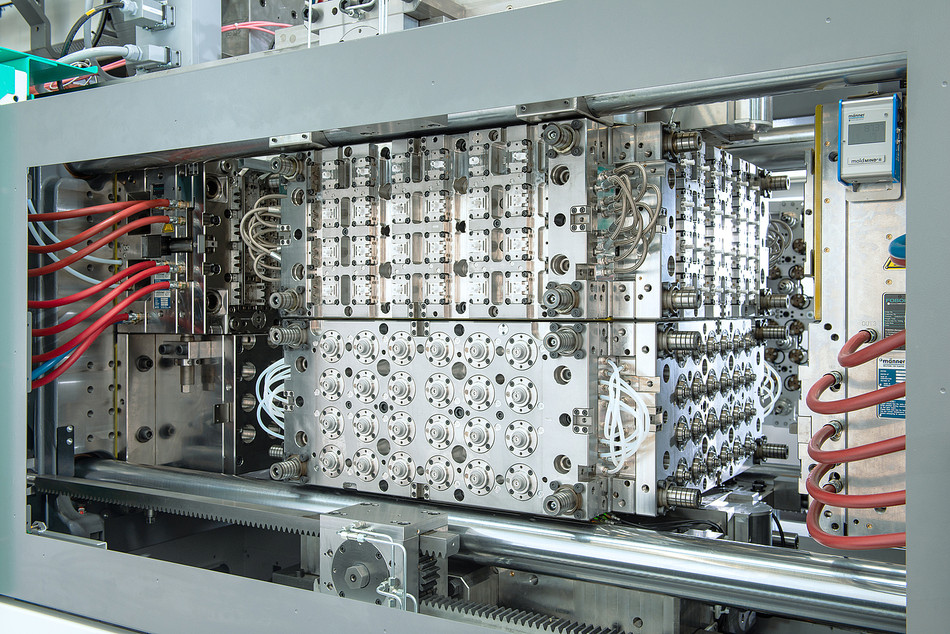 Two thermally separated FOBOHA cube molds rotate by 90 degrees in opposite directions. This allows two plastic parts, a socket and a roller, to be manufactured and assembled in a single operation. The system has a up to 40% shorter cycle time and requires only approximately 60% the space of a conventional system.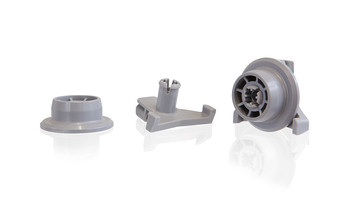 Parts consisting of various materials and colors had previously been manufactured on two injection molding machines and a separate assembly line. The separate process steps and the many intermediate steps done by hand make this process time-intensive and costly.

Now it is carried out by the FOBOHA Reversecube system on just one machine. This improves quality, is significantly faster and drives costs down.
Features
Space, time and cost savings
Improved output from one plant
Improved quality by on-mold assembly
Cycle time optimization through cooling time outside the injection process
Optimal for multi-components

Equipped with männer valve gate systems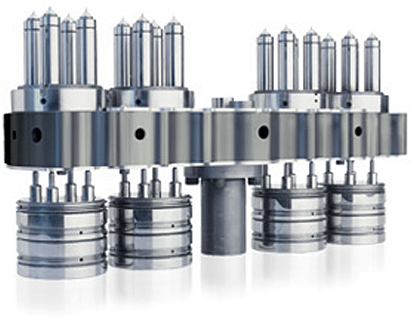 The cylindrical valve gate systems by männer ensures impeccable surface quality, part-to-part consistency, and process
reliability.
Naturally balanced melt flow
For narrow processing windows
Short cycle times for high-volume production
Automated monitoring and control of the manufacturing process
To achieve the required reliability and quality of finished work, two independent monitoring systems were installed as part of the REVERSE CUBE system. One regulates and monitors the quality of the parts. The other controls the condition of the injection molds and cavities. Consistent part quality is ensured using the automated, sensor-based FILLCONTROL monitoring and process control solution from PRIAMUS. Hot runner balancing, viscosity monitoring and compression control are the key areas of focus here.
The second quality assurance system is moldMIND II from männer. This tamper-proof system intelligently monitors and documents relevant injection molding parameters. Data is measured directly in the mold.